<- Terug/Back — Volgende/Next ->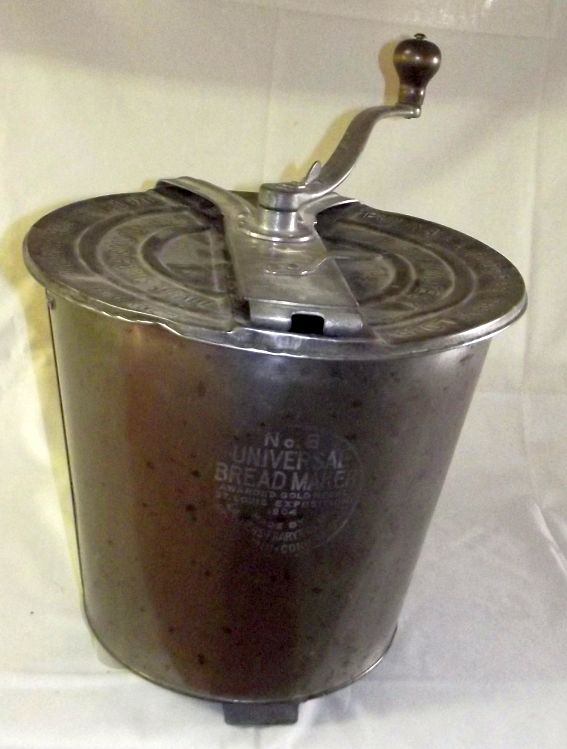 Die deeg vir die bak van brood is gewoonlik deur die mans op Damfontein geknie, maar wanneer die mans met ander dringende werk op die plaas besig was, het die vrouens vanaf 1904 van hierdie broodknie masjien gebruik gemaak. Dit het die knie van deeg vergemaklik en kon selfs die vrouens die taak verrig.
Hierdie patent het in 1904 die goue medalje verwerf op die St Louis Tentoonstelling in die VSA. Die instruksies hoe om die masjien te gebruik word op die deksel verstrek.
The task of kneading bread usually fell to the men on Damfontein. But, when the men were busy with other important work on the farm, the women would use a kneading bucket such as this, which was available from 1904. It eased the task of kneading so that the woment could do it themselves.
The patent for the bucket won a gold medal in 1904 at the St Louis Exhibition in the USA. Instructions for its use is imprinted on the lid.