<- Terug/Back — Volgende/Next ->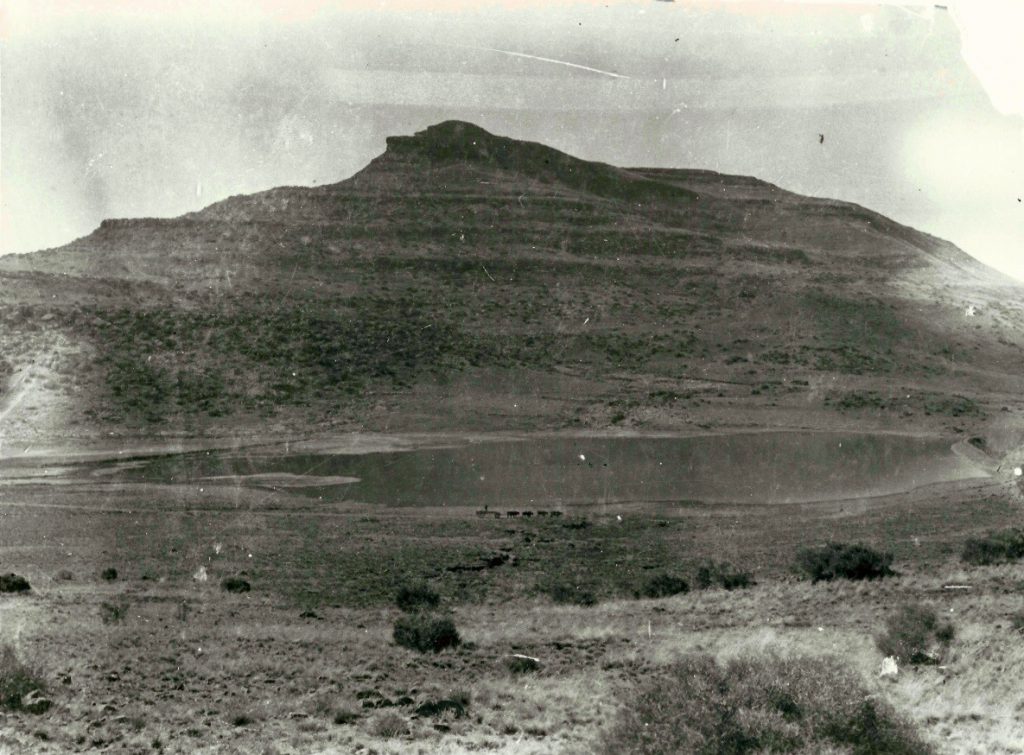 DAMFONTEIN SE DAM IN DROë JARE
Op die foto bo kan mens 'n ossewa met agt osse langs die dam sien.

Op die foto onder is dieselfde wa. Daar word vermoed dat die jongman wat die wa aandryf, Leonard Henning *1908 (a2.b7.c8.d8.e3) is. Daar word geskat dat hy ongeveer agtien jaar oud was toe die foto geneem is – dus ongeveer 1926. In daardie dae is daar nog nie van swart arbeiders gebruik gemaak nie, omdat swart mense nog nie tot in hierdie dele van die Noord-Oos Kaap geëmigreer het nie. Boere, hulle kinders en wit bywoners moes dus alle werk self doen.
THE DAM ON DAMFONTEIN DURING VERY DRY YEARS
On the picture above one can see an ox wagon with eight oxen in front of the dam.

On the photograph below cattle are drinking water. We suspect that the young man driving the wagon (with the whip) is Leonard Henning *1908 (a2.b7.c8.d8.e3). It is estimated that he was approximately eighteen years old when the photo was taken – therefore approximately 1926. In those days black labourers were not yet used, because they only emigrated to this parts of the North-Eastern Cape much later. Farmers, their children, and white sub-farmers therefore, had to do all work themselves.