<- Terug/Back — Volgende/Next ->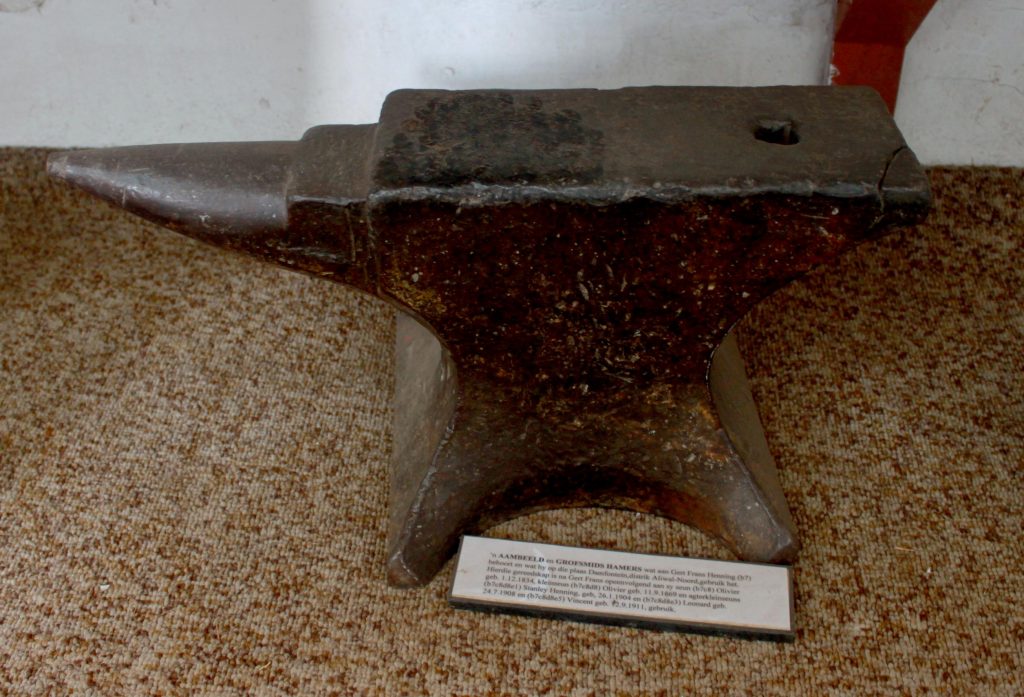 Hierdie aambeeld, saam met die blaasbalk, grofsmidhamers en leeuslagyster het aan Pieter Hendrik Henning, stamvader van die meerderheid Hennings behoort. Gert Frans Henning, sewend kind van Pieter Hendrik, het al hierdie items op sy trek na die Noorde, tot by Damfontein saamgeneem, waar dit deur opeenvolgende geslagte gebruik is.
This anvil, together with the bellows, blacksmith hammers and lion spring-trap belonged to Pieter Hendrik Henning, progenitor of the majority of Hennings. His seventh child, Gert Frans Henning took all these tools on his journey to the North, to Damfontein, where it was used by subsequent generations.
<- Terug/Back — Volgende/Next ->