<- Terug/Back — Volgende/Next ->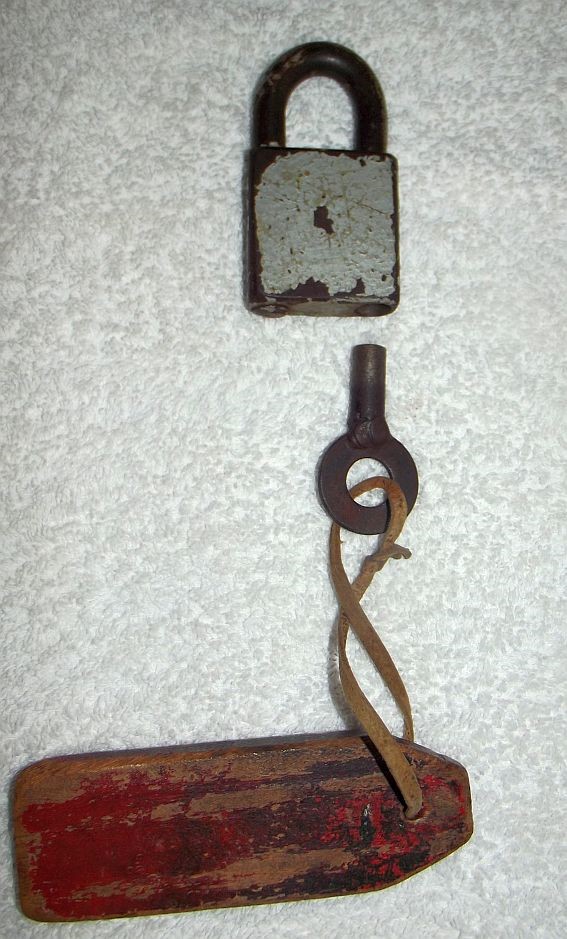 Op die volgende elf bladsye word toerusting wat op die plaas Damfontein gebruik is vertoon.
'n Negentiende eeuse hangslot wat op Damfontein gebruik is. In vergelyking met moderne slotte, is hierdie slot maklik om oop en toe te maak, maar vir sy tyd het hy goed gewerk en was baie veilig.

Die sleutel skroef in die pen van die slot in, daarna trek mens die sleutel wat aan die pen gekoppel is en draai die kop van die slot na die oop posisie.
Slot in besit van a2.b7.c8.d8.e3.f4. Olivier Johannes Henning *14-12-1943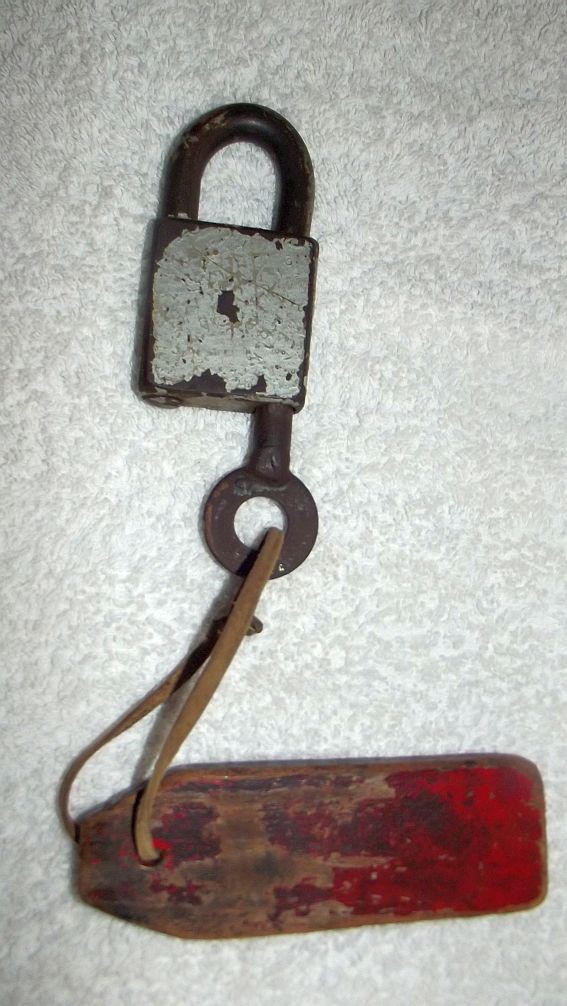 On the next eleven pages equipment which were used on Damfontein are shown.
A Nineteenth Century padlock which was used on Damfontein. In comparison with modern locks, this lock was easy to open or close, but for its time it worked quite well and was very safe.

To open the lock, the key is screwed into the pin of the lock and then pulled. The pulling action releases the pin and the lock can be turned to open it.
Lock in possession of a2.b7.c8.d8.e3.f4. Olivier Johannes Henning *14-12-1943