<- Terug/Back — Volgende/Next ->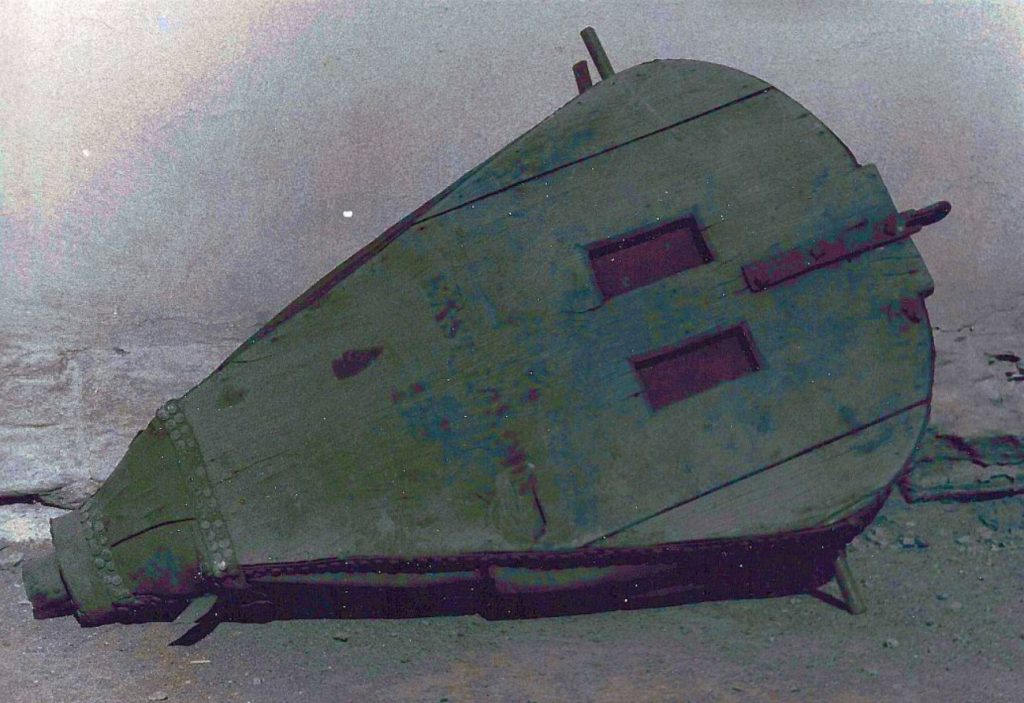 BLAASBALK WAT AAN PIETER HENDRIK HENNING, STAMVADER VAN DIE GROOTSTE HENNING STAM IN SUID-AFRIKA BEHOORT HET.

Volgens oorlewering het hy hierdie blaasbalk gebruik wanneer hy metaalwerk gedoen het.
Sy seun, Gert Frans *1785 (a2.b7) het die blaasbalk in sy omswerwinge saamgevat en het so op Damfontein beland, waar dit deur verskeie geslagte Hennings gebruik is.
BELLOWS WHICH BELONGED TO PIETER HENDRIK HENNING PROGENITOR OF THE LARGEST HENNING CLAN IN SOUTH AFRICA.

According to legend he used this bellows when he did metal-work.

His son Gert Frans *1785 (a2.b7.)took the bellows on his roaming about and thus landed up on Damfontein, where it was used by several generations of Hennings there-after.