<- Terug/Back — Volgende/Next ->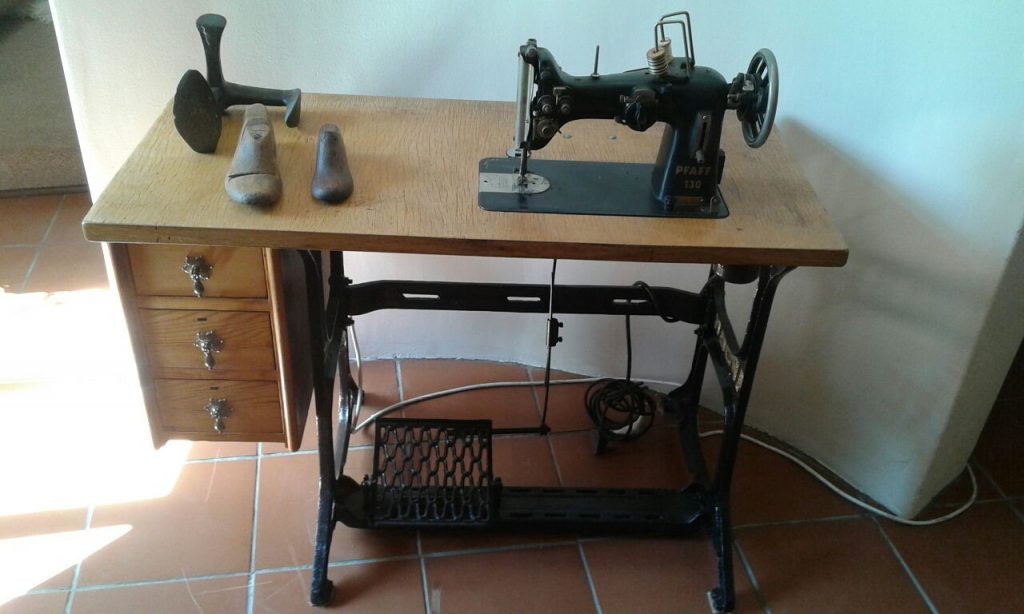 Voet-aangedrewe naaldwerkmasjien wat voor die dae van elektrisiteit op Damfontein gebruik is om klere te maak. 
Meer inligting en fotos van die  skoenlese in die vorige artikel.
Foot-driven sewing machine which was used before the days of electricity on Damfontein for the making of clothing for everyone.
More information and photos of the shoe-trees in the previous post.