<- Terug/Back — Volgende/Next ->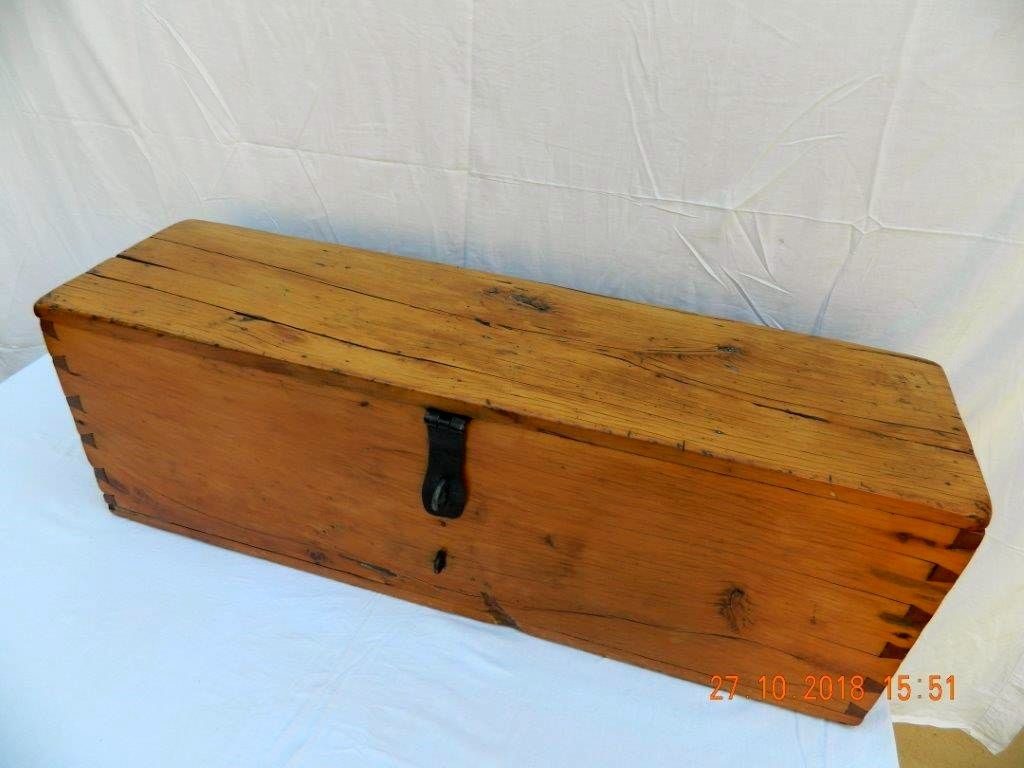 Houtkis van Kaapse geelhout wat deur a2.b7.c8.d8.e1.Martha Johanna Elizabeth (noemnaam Martha) Henning (getroud Zurich) *26-8-1857 as 'n dogter gebruik is om haar klere in te bêre. Op die foto regs onder kan mens sien waar sy haar naam op die binnekant van die deksel geskryf het.
Met verloop van tyd het die kis die eiendom van a2.b7.c8.d8.e3. Leonard Henning *24-7-1908 geword. Hy het die kis gebruik om boute en moere in te berg. Na hom het sy dogter, Sylvia Grobler (gebore Henning) *28-8-1948 die kis bekom en dit gerestoureer
Wooden trunk made from Cape Yellow-wood which was used by a2.b7.c8.d8.e1. Martha Johanna Elizabeth Henning (married Zurich) *26-8-1857 as a daughter to keep her clothes in. On the photo below one can see where she wrote her name on the inside of the lid.
In due course the trunk came into the possession of a2.b7.c8.d8.e3. Leonard Henning *24-7-1908. He used the trunk to store bolts and nuts in. After him, his daughter Sylvia Grobler obtained ther trunk and she restored it